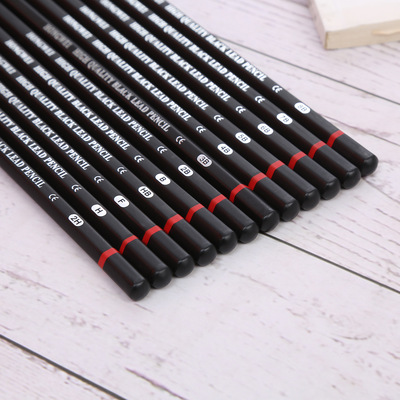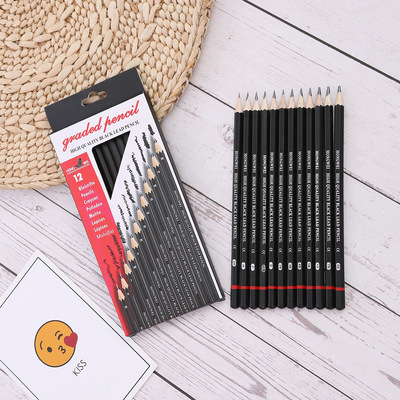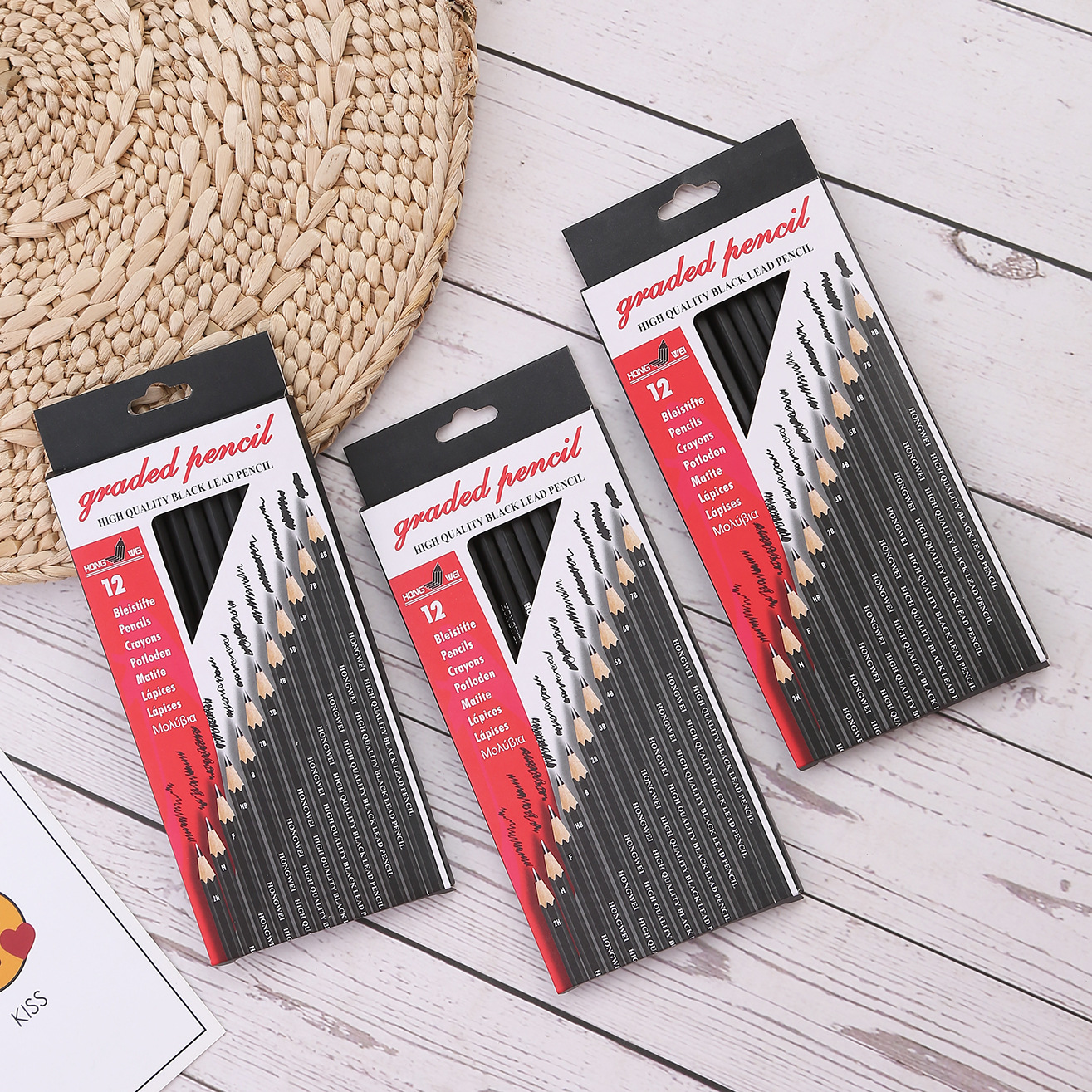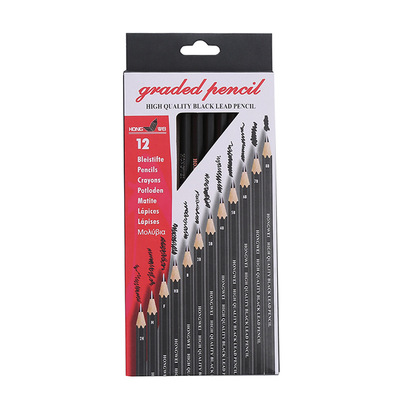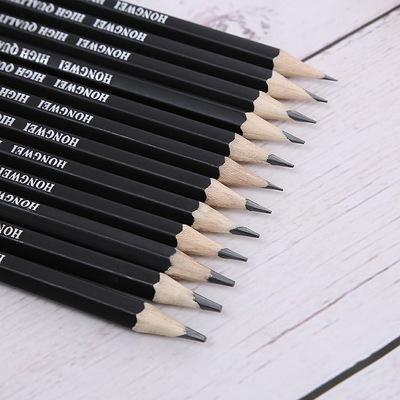 Material:
 Wood
Size:
 175mm
Weight:
 0.009kg
Lead Color:
 Black HB 2B 2H
Lead diameter
 2.0mm ,2.2mm
Certificate
 EN71/ASTM/FSC/TRA
Usage:
Office & School Pencil
Logo:
 We could do laser engraving or screen printing logo on the pen
MOQ:
 Normally 200pcs
Shape
 Welcome Customized Round Hexagon Triangle Square
Customized Logo:
 Accepted
Artwork:
 PDF, AI, EPS, or CDR file needed to be provided by clients
Standard Packing:
 Customized
Lead Time:
5~15days depend on order quantity
Sample
 Sample can send via DHL Fedex  UPS TNT 7days
Delivery Method
 By Sea/Air or Express like DHL/FEDEX/EMS/UPS/TNT.etc
Feature
Sketch pencil 2H-8B set cross-border 12 boxes of high-end drawing pencils factory direct sale custom Gift purpose

Business gifts, advertising gifts, promotional gifts
It is divided into two parts: the pencil cap and the pencil shaft: the decorative material of the pencil cap is mainly polyester material, and the production process can be divided into molding, offset printing, assembly and other processes to complete it. The decorative materials for the appearance of pencil shafts mainly include nitrocellulose pencil paint, printing ink, anodized aluminum foil, rubber heads and aluminum hoops. The production process can be divided into pencil board, lead core, pencil shaft, finished product decoration and other processes.
In pencil board processing, the log is opened, cut, squared and sawed into wooden blocks, and cut into pencil boards by a cutting machine after hydrothermal treatment. The length of the board is 184mm, the width is 73mm, and the thickness is 4.8~5.2mm. After heating (60~120℃) drying and high temperature (130~200℃) denaturation treatment, the pencil board can be softened and easily rolled.
Lead core processing Graphite lead core is prepared by mixing graphite and clay in a certain ratio. After mixing by kneading machine and three-roller, a certain size is extruded by core pressing machine (for example, the diameter of HB~3H lead core is 1.80~ 2.10mm) lead core, heated (50~150℃) drying and high temperature (800~1100℃) roasting to make it have certain mechanical strength and hardness, and finally made by oil immersion treatment. The color lead processing is similar to the graphite lead, but sintering is not required. There are two processing methods: one is to mix clay, talcum powder, adhesives, pigments, grease and wax, etc., and then form and dry it. It is called the mixing method; the other is to mix porcelain clay and talcum powder. , Colors and adhesives are mixed evenly and then extruded into a lead core or the dried lead core is placed in an oil core container, and it is made by fully absorbing grease at a certain temperature, which is called the oil immersion method.
For pencil shaft processing, use a planer to plan the pencil board into a groove board with a thickness of 4.1~4.2mm and a core groove corresponding to the diameter of the lead core. Then use glue to glue the lead core and the pencil board together. After being heated (50~120℃) and dried for 1~8 hours in a tight state, it is processed into a white pencil with a length of 178~180mm.
Appearance decoration processing The white pencil is painted and printed, as well as cut, printed trademarks, rubber tips, pen caps, etc., making it a finished pencil with certain specifications, appearance colors and patterns.