A pencil sharpener (also referred to as pencil pointer or in Ireland as a parer or topper) is a tool for sharpening a pencil's writing point by shaving away its worn surface. Pencil sharpeners may be operated manually or by an electric motor. It is common for many sharpeners to have a casing around them, which can be removed for emptying the pencil shavings debris into a rubbish bin. There are 3 types of pencil sharpener:
Prism sharpeners
Linear blade sharpeners
Cylindrical (planetary) sharpeners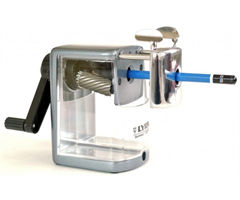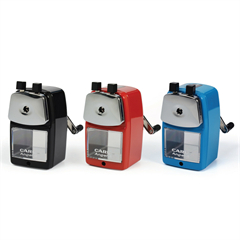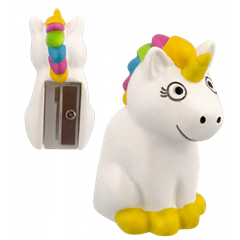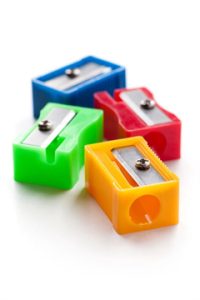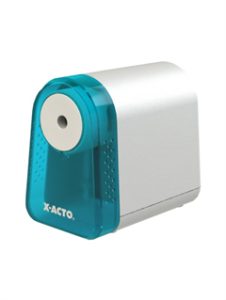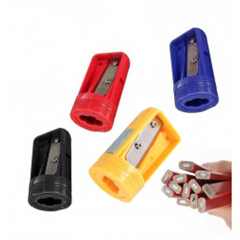 Prism sharpeners introduce.
So-called "prism" sharpeners, also called "manual" or "pocket" sharpeners in the United States, have no separate moving parts and are typically the smallest and cheapest commonly used pencil sharpener on the market. The simplest common variety is a small rectangular prism or block, only about 1 × 5/8 × 7/16 inch (2.5 × 1.7 × 1.1 cm) in size. The block-shaped sharpener consists of a combined point-shaping cone that is aligned to the cylindrical pencil alignment guide hole, into which the pencil is inserted. A sharp blade is mounted so that its sharp edge just enters the shaping cone tangentially. The pencil is inserted into the sharpener and rotated while the sharpener is held motionless. The body of the sharpener is often contoured, ridged or grooved to make the small block easier to firmly grip, and is typically made of aluminum alloy, magnesium alloy or hard plastic.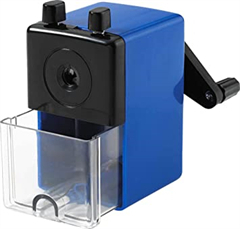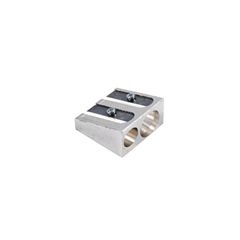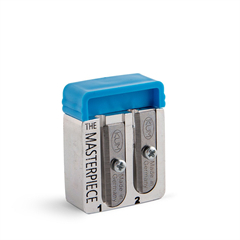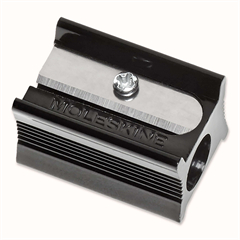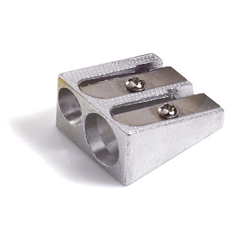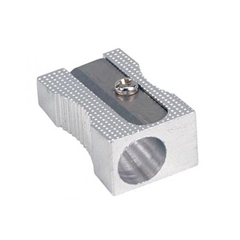 Linear blade sharpeners introduce.
Unlike prism sharpeners, linear blade sharpeners do not rotate relative to the pencil being sharpened, and may be viewed as just a special form of knife, with a mechanical guide for increased safety and convenience. Some models use replaceable shaving razor blades, while others have permanently-fitted blades. Linear blade sharpeners may require more skill, but they allow one to sharpen the tip of the pencil into any desired shape and angle of taper, whereas prism sharpeners have a fixed sharpening angle and produce circular symmetry.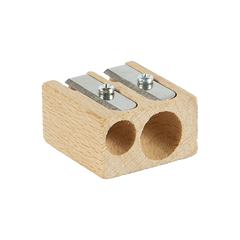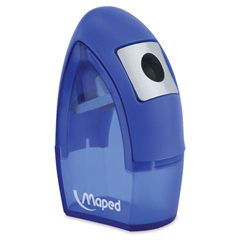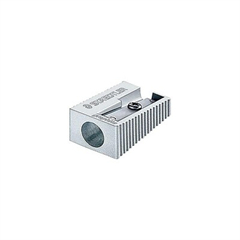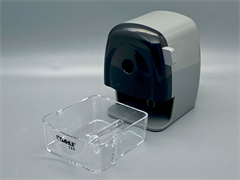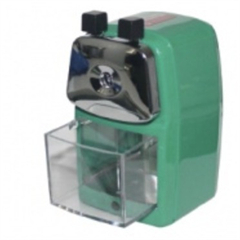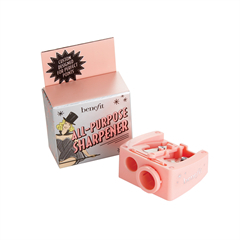 Cylindrical (planetary) sharpeners introduce.
These mechanisms are also called planetary sharpeners, in reference to their use of planetary gears. A larger, stationary planetary sharpener can be mounted on a desk or wall and powered by a hand crank. Typically, the pencil is inserted into the sharpener with one hand, and the crank is turned with the other. This rotates a set of helical cylindrical cutters in the mechanism, set at an acute angle to each other. The multiple cutting edges quickly sharpen the pencil, with a more precise finish than a single-blade device. Some cylindrical sharpeners have only one helical cutter cylinder, but most have two cylinders or more.