As a professional notebook manufacturer, we can not only produce and sell all kinds of notebooks, but also customize other school stationery supplies, such as pencils, pens, ballpoint pens, and pen holders etc.
1. Custom pencil
Pencil types include: "log penholder", "sharpened penholder", and "pencil with cap".
"Ordinary penholder" means that the pencil manufacturer presses the lead of the pencil with a wooden rod. This kind of pencil requires the consumer to sharpen the nib before it can be used. In addition, there is a small eraser at the end of the ordinary pencil shaft. It is more convenient to reverse the pen to erase errors. It was invented by American painter Aman.
"Sharpened pen holder" is a half-product of pencils that are processed into a certain length of nib for sale.
"Pencil with cap" is a combination of a pencil shaft and a pencil cap.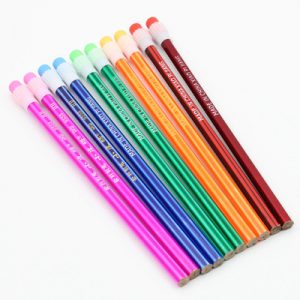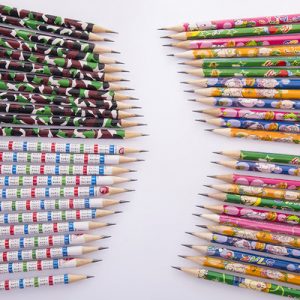 2. Custom fountain pen
There are many types and models of pens. According to the composition of the pen nib, it can be divided into two types: gold pen and iridium pen. The secret that gold nibs and iridium nibs are more durable than steel nibs lies in the small round particles on the pen nib. This small round particle is made of iridium ruthenium alloy, which is very hard and wear-resistant.
Gold pen
The nib is made of gold alloy, the nib is soft, flexible and comfortable. But the price of gold pen is more expensive, the nib is soft, and it is not easy to master, it is not suitable for beginners.
Iridium Pen
The nib does not contain gold, and some nibs are gold-plated, and the nib is hard, but it is cheap and good. It is a more suitable tool for beginners to write.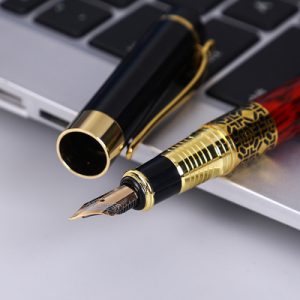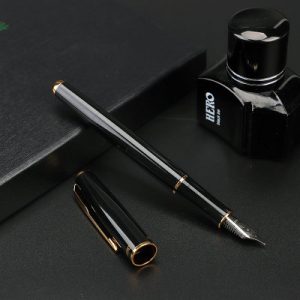 3. Customized ballpoint pen
There are many varieties and styles of ballpoint pens. In terms of quality, there are different grades such as high, medium and low. But in terms of categories, they can be divided into oil-based ballpoint pens, water-based ballpoint pens, and neutral ballpoint pens.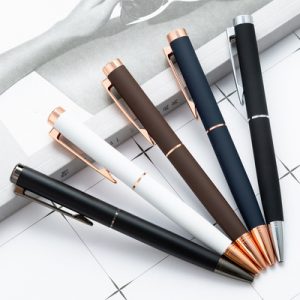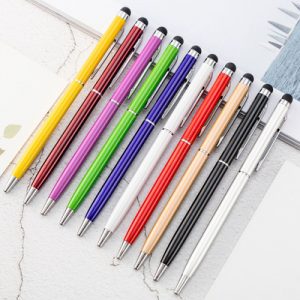 If your are interested in our products, please feel free to contact us at any time. We will do our best to satisfy your needs.