The conventional size of notebook printing and notepad printing can be roughly divided into two size division methods. One is the usual way of saying, such as A3, A4, A5, A6, A7, B4, B5, B6, etc.; the other is based on open numbers, such as 16K, 25K, 32K, 64K, etc.
The most common daily notepad size, such as A4, is the size of commonly used printing and copying paper, and it is also the internationally accepted paper standard.
The following is the specific size for your reference:
A3=420mmx297mm
A4=297mmx210mm
A5=148mmx210mm
A6=105mmx148mm
A7=105mmx74mm
B3=353mmx500mm
B4=250mmx353mm
B5=176mmx250mm
B6=125mmx176mm
According to the name of the open number, it is the standard of domestic general paper, which can be divided into positive and generous.
The following is the size of the full-open paper for your reference:
787*1092mm is the size of full open paper
16K size 195mm*270mm
25K size 156mm*216mm
32K size 135mm*195mm
64K size 97mm*135mm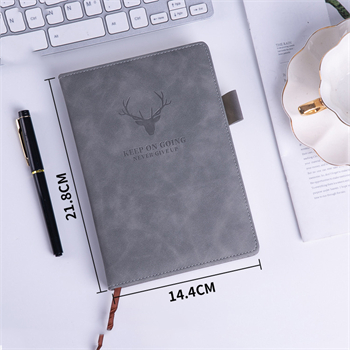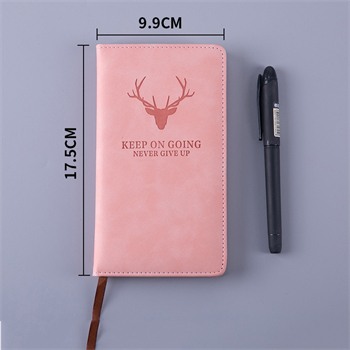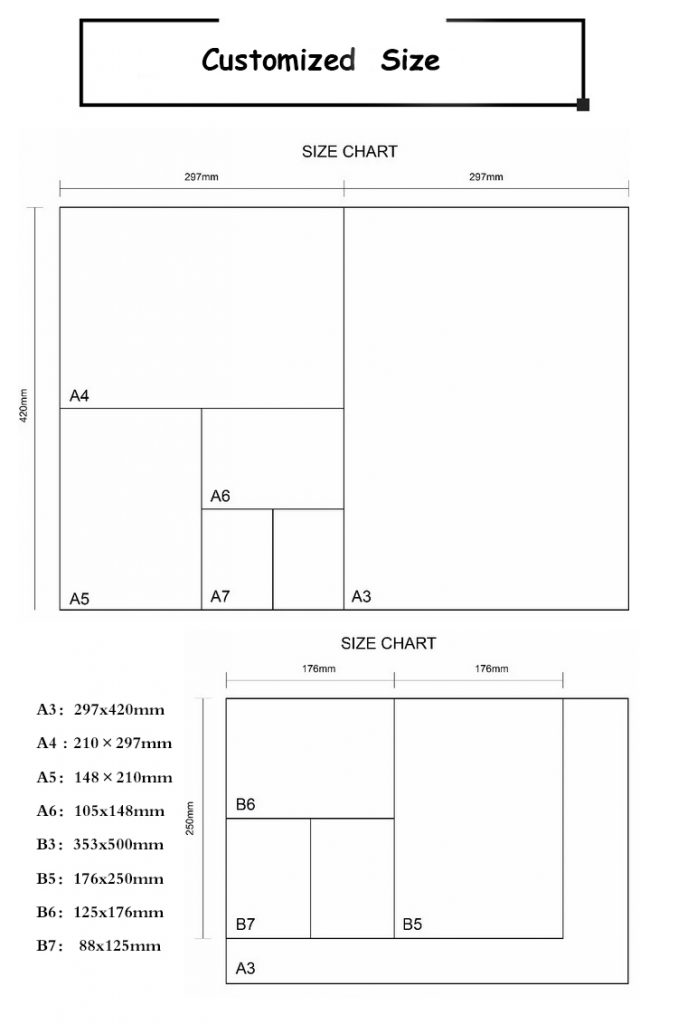 As a professional manufacturer of notebook, we can customize any size and color you like. Below is various color of notebook for your choice: